Preheat the oven to 375°F.
Measure out the milk and set it aside.
Start by sifting the flour, salt and baking powder together in a bowl. I like to just bang the knife against the sifter. It's noisy, but works.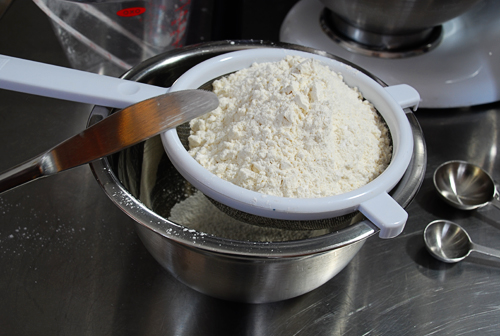 In another bowl, mix the oil, sugar and vanilla.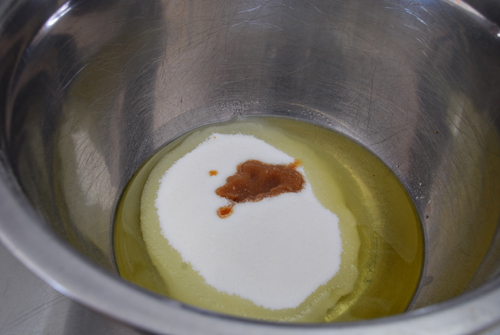 Make sure it is completely blended-I like to beat it together with a fork.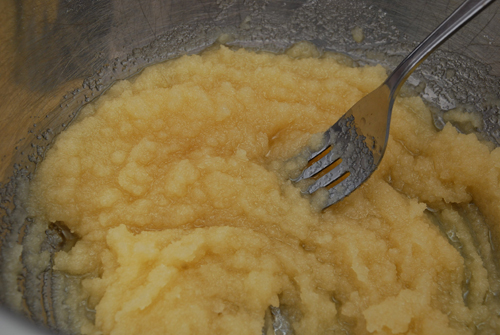 Add each egg, one at a time, mixing completely. Beat until the mixture is fluffy.
Now let's regroup. We have 3 separate bowls- the milk, the sugar mixture, and the flour mixture. The next step is to add a ladle full of the flour mixture to the sugar (either in a big bowl or the kitchenaid) and mix.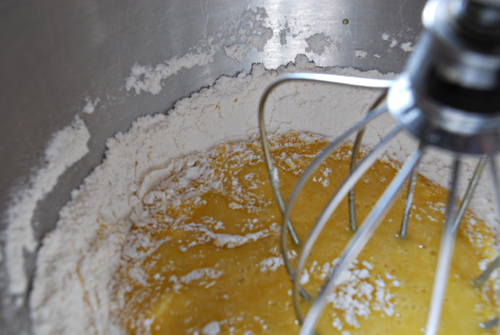 Then, add a a ladle full of milk and blend.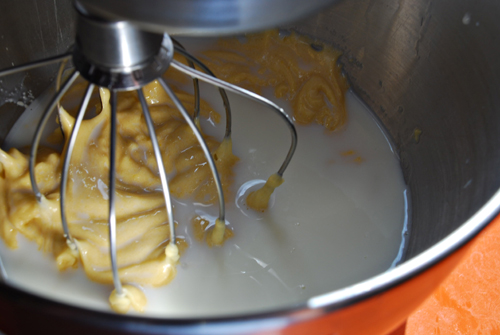 Alternate, mixing in between, until all of your ingredients are mixed in.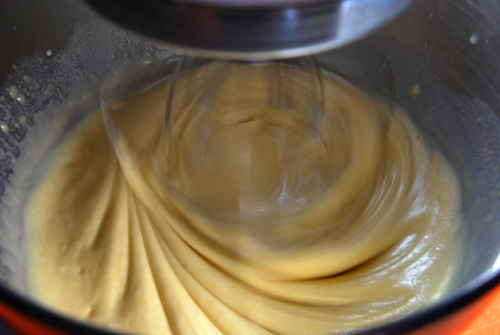 The next step is to prepare the pan. For an easy, foolproof way to make sure your cake won't stick to the pan, check out this tip.
Pour the batter into your prepared pan (either with the wax paper trick, by buttering and flouring, or your own method).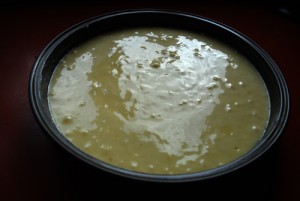 Bang the pan on the counter a few times to get all of the air bubbles out.
Put the pan in the oven and bake for 25 minutes, or until the outside is lightly browned and an inserted knife/toothpick comes out clean.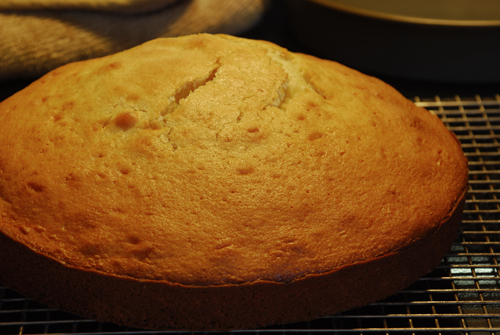 While the cake is baking, I prepare the icing. It's so simple in theory, but finding the right consistency can be somewhat of a trial and error process. Start with 1/8 cup of milk in a small bowl.
Sift in some of your confectioner's sugar and whisk quickly.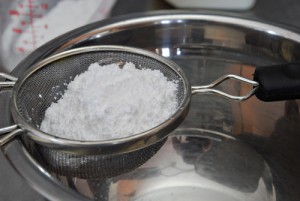 Add the almond extract and squeeze in the juice of a lemon half. It's important to add these before you get to the perfect consistency because this liquid will make the icing runnier that you want if you add it at the end. Keep sifting in sugar until you are happy with the consistency. If you want the icing to be more solid instead of syrupy, add more sugar.
Look at the mess I made 🙂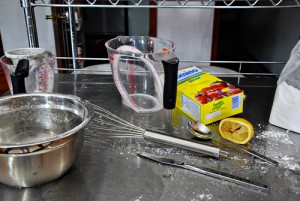 Simply spoon the icing over the *COOLED* cake, sprinkle on some more confectioner's sugar, and viola.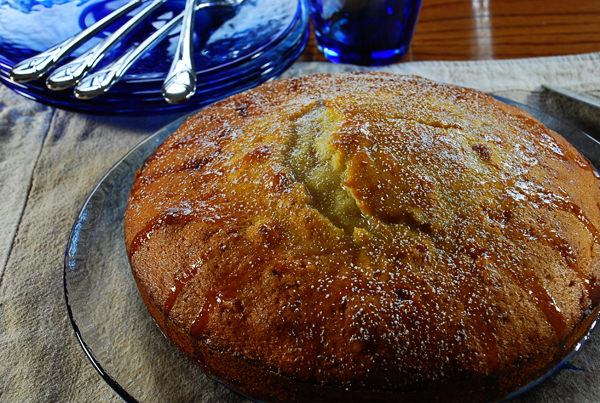 Happy eating!