3-5 Boneless Pork Chops
Add salt, pepper and Goya powder to the flour to season. Dredge your pork chops through the flour.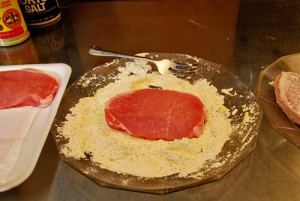 Then pat on some chopped parsley.
Heat up some olive oil in the skillet with chopped garlic.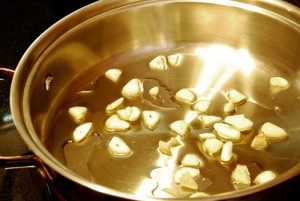 Simply saute your chops for 4-7 minutes on medium-high.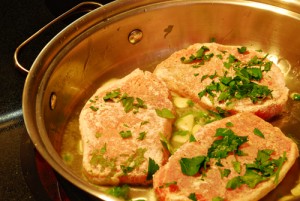 Flip once, your garlic will get crispy and the chops will be a lovely golden color.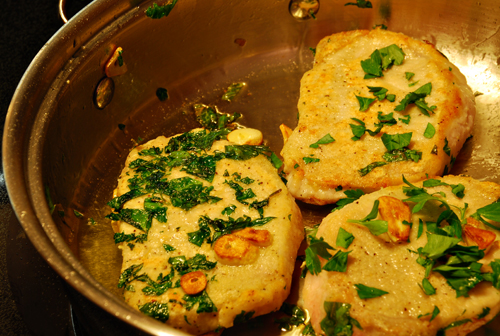 Yum, enjoy! Goes great with a light salad.