Simply cut your roll in half and stack on the ingredients- cheese on top. Don't add the honey mustard yet.
Place it on some foil and into the oven on Broil for about 3 minutes. Once the cheeses is nice and melted, take it out, squirt on some honey mustard…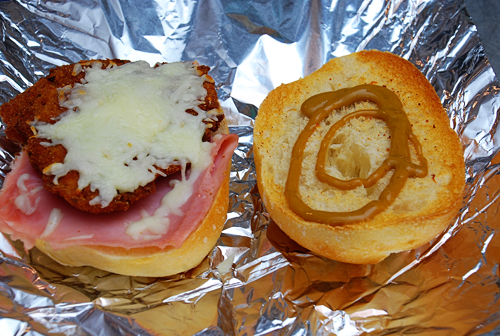 put the top on, and Voila! YUM!