Preheat the oven on convection bake to 350°F.
Take the rack out of your roast pan and pour the seasoning in the bottom and mix together.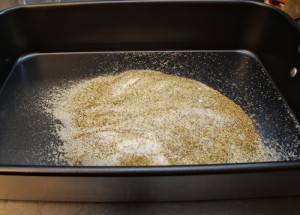 Unwrap the meat and simply roll it around to cover it in spices. Once it's covered, return the rack to the pan, stick in the meat thermometer, and put the roast in the pan.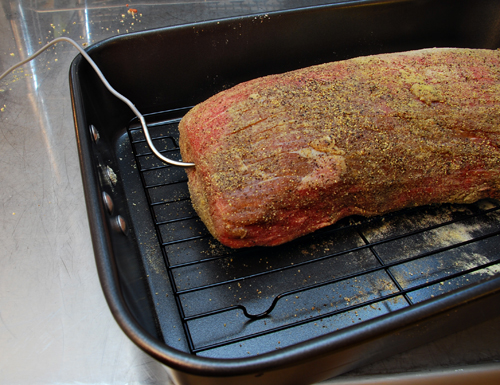 Fill the bottom of the pan with water, just deep enough not to touch the meat. The water helps disperse the heat in the pan better and keeps the pan from torquing under the heat of the oven.
Set the thermometer to beep when the inside of the roast is 118°.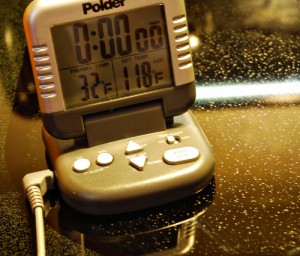 Take the roast out, slice, and enjoy 🙂