Take 8 cups of water and put them on to boil in a soup pot. Once the water comes to a rolling boil, put in the uncooked beans and immediately turn off the heat. Let the beans soak for an hour. You could also put the beans to soak in cold water overnight, but this way is faster.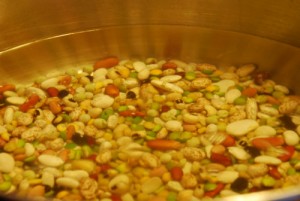 While the beans are soaking, chop up the onion, wash and chop the celery and wash the carrots. We like to use the leafy parts of the celery stalk too because it adds more flavor.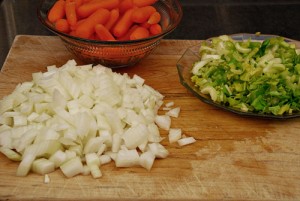 Once the beans are ready, drain them in a colander in the sink. Rinse them afterward and get all the dirty water off of your nice clean, cooked beans.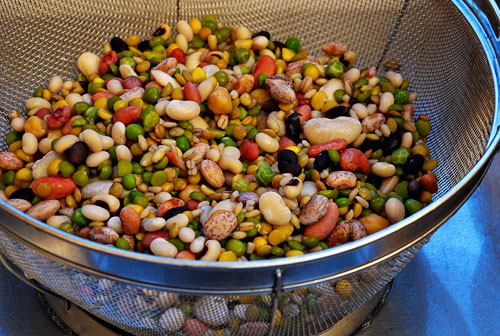 Rinse out the soup pot and put it back on the stove with some olive oil on medium heat. Saute the onions, carrots and celery for about 3 minutes. You don't want them to get soft, just cook a little.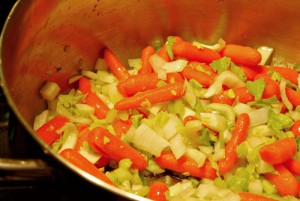 Add the ham bone, drained beans…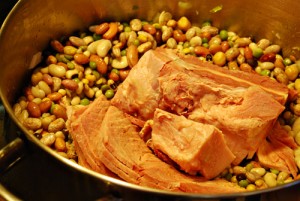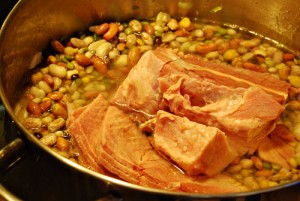 8 cups of fresh water…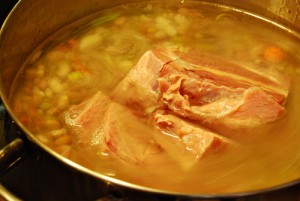 bullion cubes and 2 bay leaves.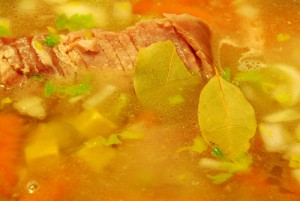 Stir the mixture together and simmer on low heat for 1 1/2 hours or until the vegetables are soft.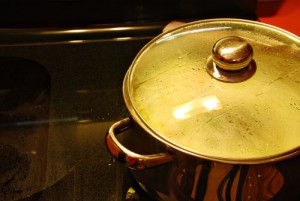 If you've added a little too much oil to your soup when you sauteed the vegetables, you can try this handy trick…
Serve the soup piping hot with some toast or crackers.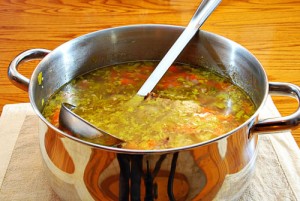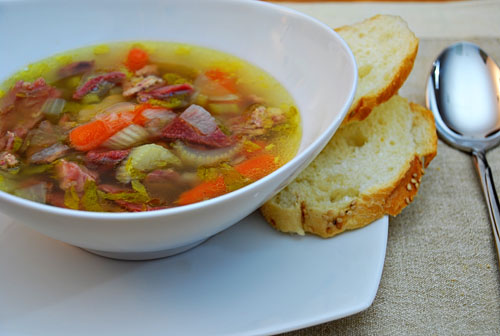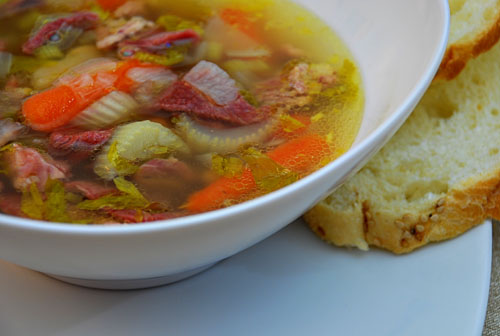 Enjoy!