Preheat the oven to 400ºF.
Cream together the shortening and 1 1/2 cups white sugar. Add the eggs, one at a time, mixing thoroughly.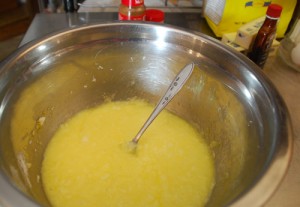 In a separate bowl, sift together the flour, baking powder and salt (and cream of tartar if you want to use any, about 1-2 tsps is enough).
I like to add a little vanilla…it's not in most traditional recipes, but who doesn't love vanilla extract?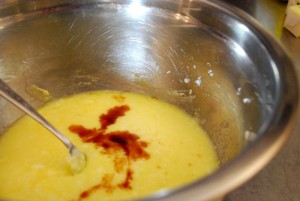 Slowly add the flour mixture into the sugar mixture. Pausing to stir 2-3 times.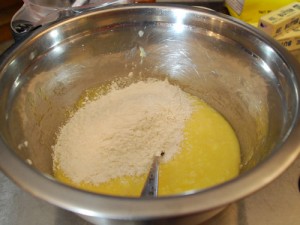 Once the dough is mixed , you can stick it in the fridge for 10 or so minutes while you clean up. You can butter 2 baking pans, too.
Then, mix the 2 tsp of cinnamon and 2 tbsp of sugar in a small bowl.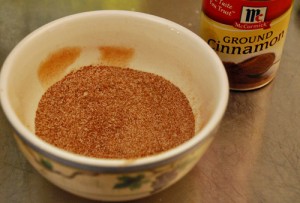 Take the dough out of the fridge and scoop it into 1″ balls. Toll between the palms of your hands and then coat in sugar.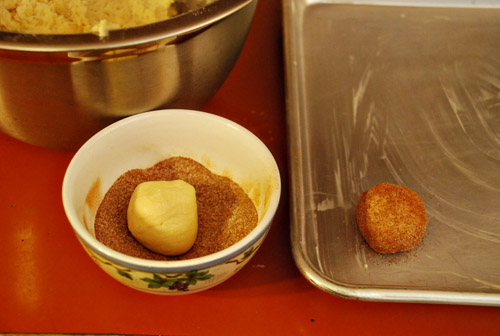 Twelve fit nicely on a baking sheet!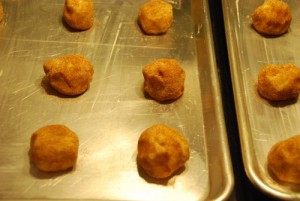 Bake for 8-10 minutes until golden brown and a knife comes out of the center of a cookie clean.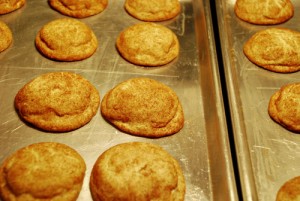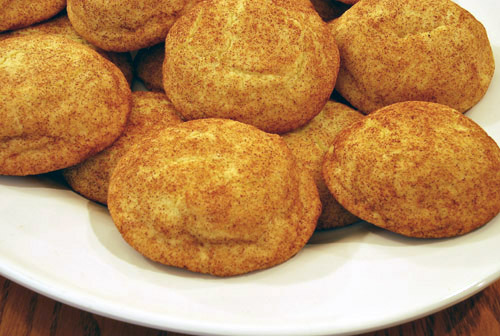 Look at the cinnamony goodness! Enjoy!