First things first- put water on to boil for the broccoli. We use a metal pot that has a strainer that fits inside. This way, we boil the broccoli in this water, and can save the water to then boil the pasta. If you don't have a pot like this though, it's alright- you can strain out the broccoli with a handled strainer, or just dump the water into a colander.
After the water is on to boil, turn on your electric grill (we have a good ol' George Foreman). If you don't have one of these, you can put the chicken breast in the broiler instead- or buy a grill below…
Trim the chicken breast and rinse it. Season it with Goya seasoning, salt and pepper and a little olive oil on each side. Grill the chicken for 7-10 minutes, or until it is no longer pink in the center.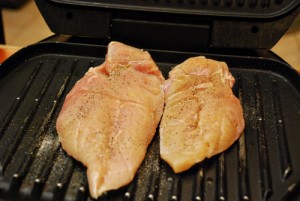 Chop it up and put it to the side.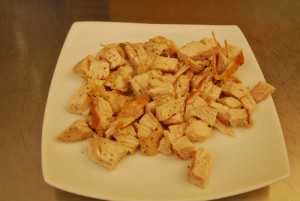 While the chicken is cooking and the water is heating up, chop up the bell pepper, onion and mushrooms. Keep them separate.
Cut the broccoli into equal sized spears and peel the stems so they are tender after cooking.
When the water comes to a rolling boil, put the broccoli in for only about 4 minutes. You just want the broccoli to cook slightly, but still remain somewhat crisp.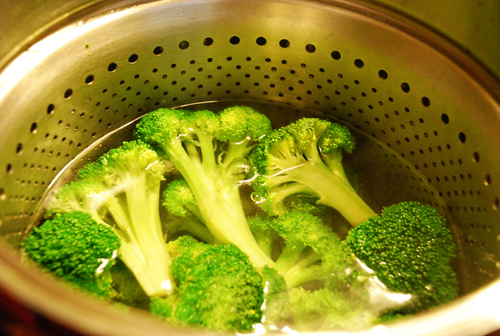 While that is cooking, heat up some olive oil in the skillet. Once hot, add the mushrooms and season with salt and pepper.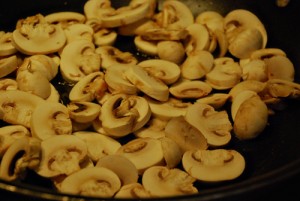 ***Remember to watch the broccoli. If it is ready before it is time to add it below, just strain it out and put it to the side. Remember to keep the water on the side for the pasta. Once you take out the broccoli, you can bring the water back up to a boil, and once boiling, add the pasta (with plenty of salt) and cook to package directions.
Add the wine to the mushrooms and saute for a few minutes until mushrooms are tender but still firm.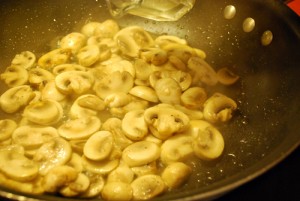 Remove the mushrooms and put them to the side. Add some more olive oil. Once hot again, add the onions and peppers and saute until tender.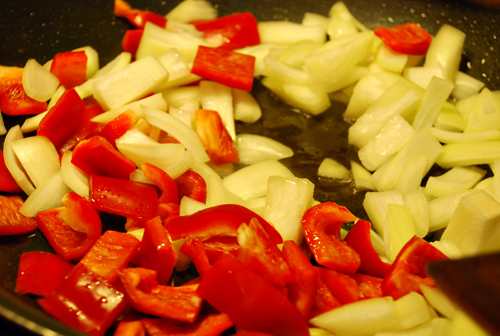 Add two cloves of garlic from the garlic press. We add this near the end so it does not burn.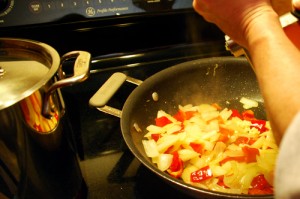 Add the mushrooms, the broccoli (if it's ready) and the chopped chicken.
Saute for under a minute just to warm everything back up. Season with salt, pepper, more olive oil, and plenty of pecorino romano cheese.
***Remember the pasta! Remove from the water whenever it's ready…simply pour on a platter and spoon the vegetables and chicken on top.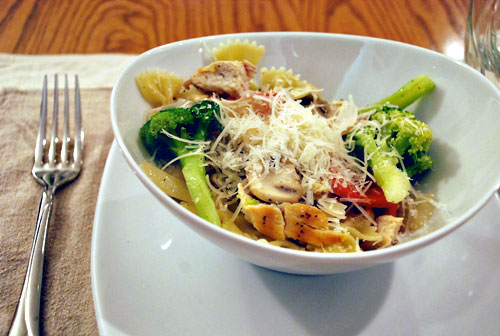 Serve immediately on a big platter and enjoy!