Preheat the oven to 425°F.
Clean the fat off the chicken.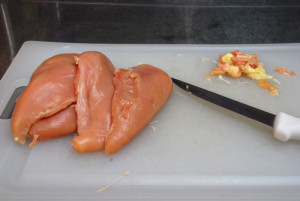 To make the mixture for the chicken, blend the honey mustard, honey, brown sugar, olive oil, ground ginger, and a pinch of salt and pepper.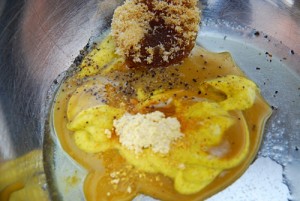 Take a small spatula and spread this saucy deliciousness over the tops of the chicken breast.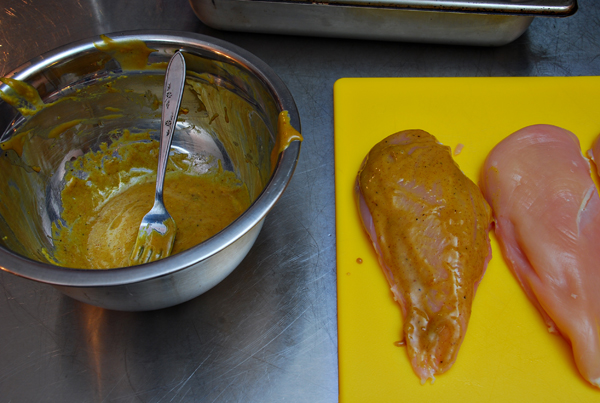 Take the Italian bread and cut it in half lengthwise. Toast it in the oven as it is preheating. Toast it just until its crunchy and breaks apart easily; do not burn it. Take it out of the oven, cut it into cubes, and make it into breadcrumbs in the food processor.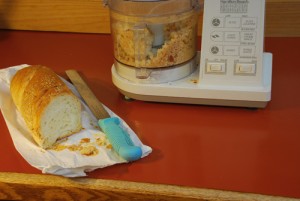 Take the crumbs and cover the mustard smeared side of the chicken breasts. Pat it down to make sure it sticks.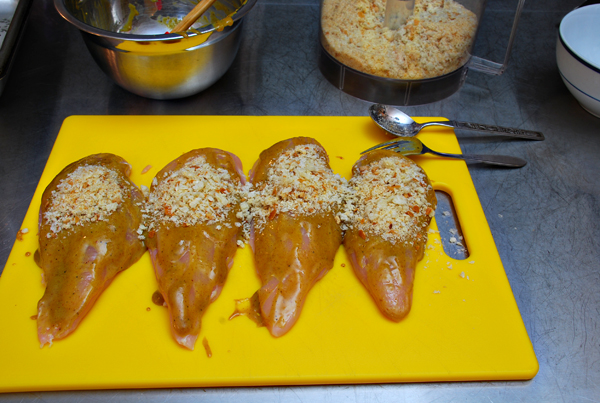 Cut up each of the apples and onions into 8 pieces. make sure you discard the apple seeds and stems.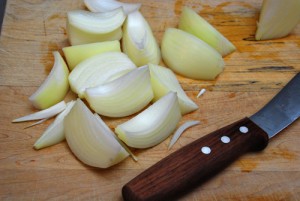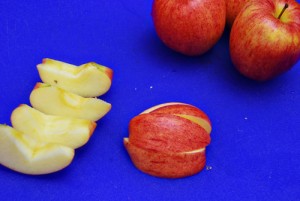 Lay the cut apples and onions in the bottom of a shallow roasting pan.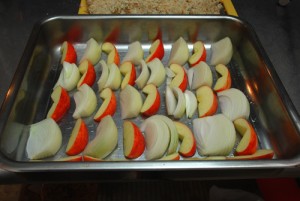 Lay the chicken breast on top of the apples and onions.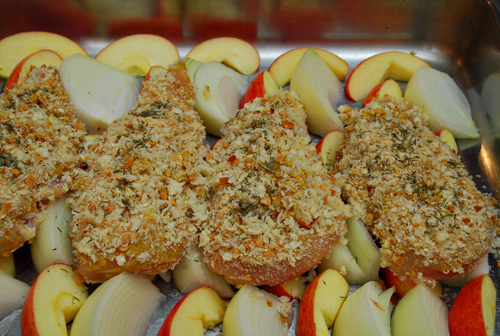 Cook for 25-35 minutes, or until the inside of the chicken is no longer pink.
Serve each breast on its own plate on top of a generous spoonful of apples and onions.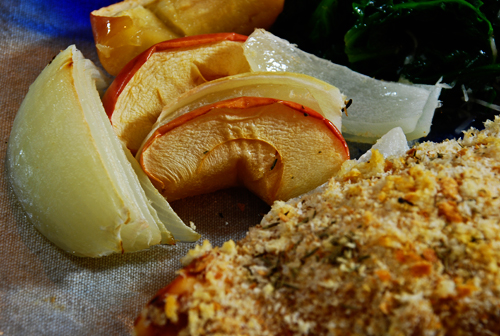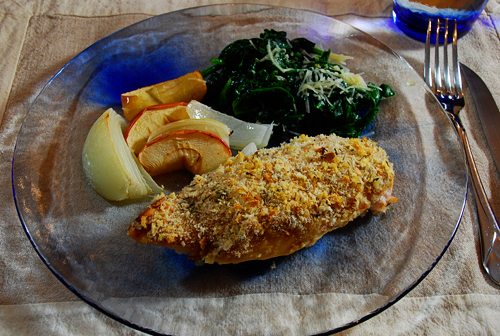 Happy Eating!