Preheat the oven to 350°F.
Cut the butter into chunks in your bowl and whip it together to make sure it will mix well.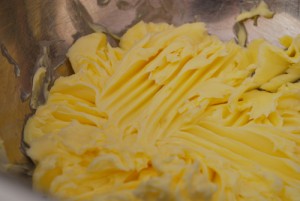 Add the sugar and whip together. (These pictures depict the oatmeal recipe, if you are making the original, use all white sugar)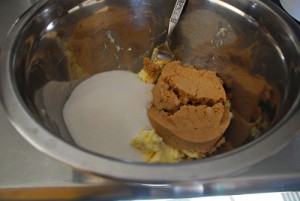 Add the vanilla extract and mix in.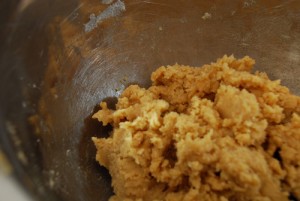 Add the eggs. It's better to add one at a time and beat them just until they are mixed. Over mixing can sometimes lead to flatter cookies.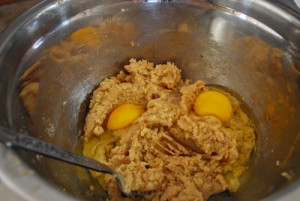 In a separate bowl, mix the flour, baking powder and salt (if applicable).
Add flour mixture to the cream mixture in slowly and in sections. Mix in each section until all the flour is blended and add some more flour.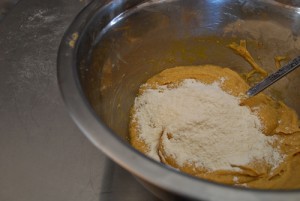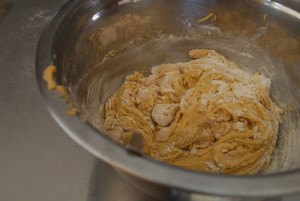 When the flour is all mixed in, add the oatmeal (if applicable). Mix well.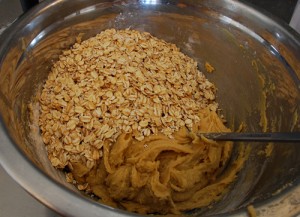 Then add in the chips and mix just until chips are evenly dispersed in the dough.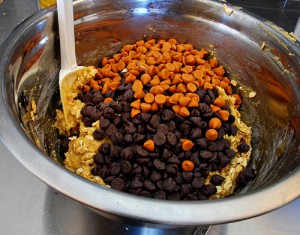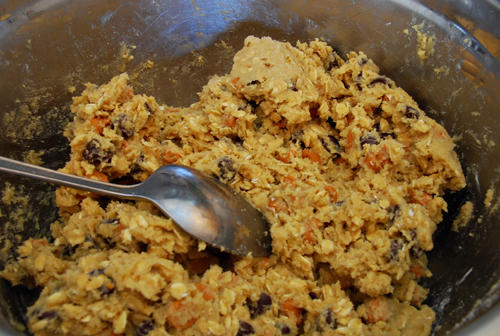 This recipe yields around 4 dozen cookies. Since I don't have 4 different cookie sheets, I just butter up 2 at a time and reuse them.
So, butter up the sheets- I just take the whole stick in my hand and "draw" the butter on the sheet. Take a spoon, or a small ice cream scoop, and spoon up a glob (about 1″ diameter) roll it in your hands into a ball, and place it on the sheet. 12 to a sheet 🙂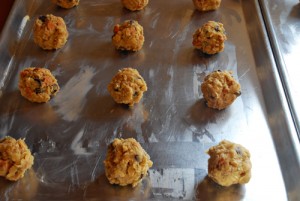 Bake for 15 minutes, or until golden brown. Remember, they keep cooking even after you take them out of the oven.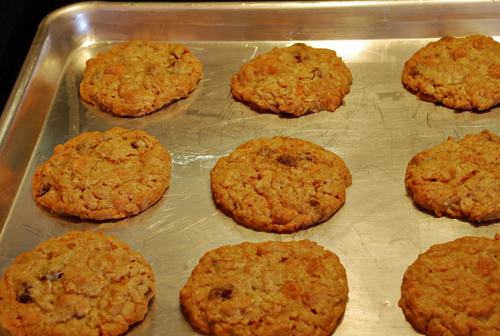 Let them cool on a wire rack, and ENJOY!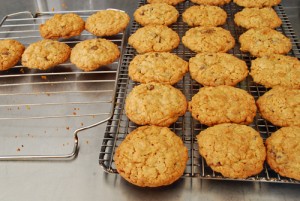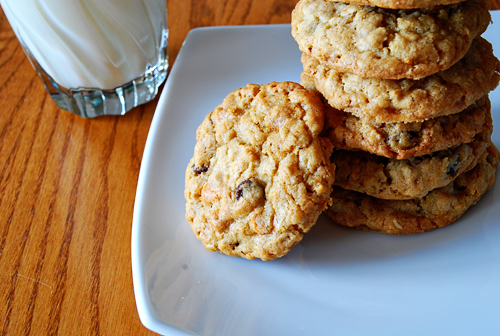 Enjoy!