Preheat the oven (on bake) to 350°F.
Chop the onion(s) and potatoes. In a large roasting pan, saute the chopped onions and potatoes in some olive oil with salt and pepper on medium heat. We used the roast pan on the bridge burner of our stove.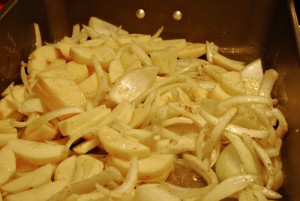 Add the carrots, peas and seasoned Sylvia's Beans. You don't have to drain the liquid in the cans, add it right in!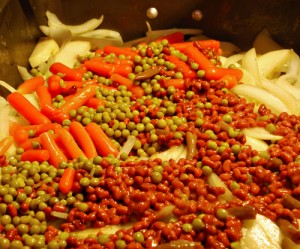 Saute this mixture until the onions begin to soften.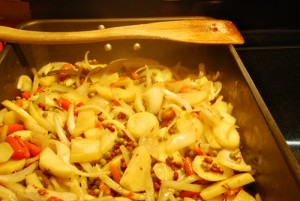 While the onions etc are sauteing, season the small roasting chickens with salt, pepper and paprika.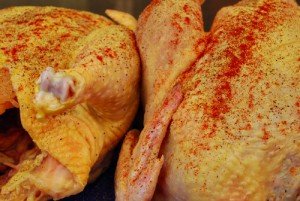 Add the chicken broth and, if you're using it, the leftover potato leek soup.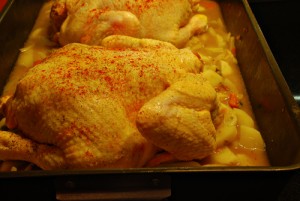 Once the oven reaches 350° insert a meat thermometer into the chicken and bake the chicken and goop until the inside of the chicken reaches 150°.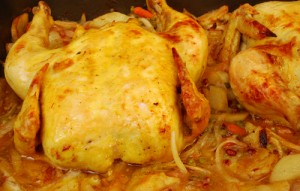 This recipe is great with biscuits or fresh bread! Slice some chicken and dredge it through the delicious stew with biscuits and mmmmm.