Posted by Jessie on October 27, 2008
A great use for some Famous Ricco Chicken Cutlets is a sandwich we fondly call the Number Nine. It's basically a Chicken Cordon Bleu Sandwich. One of my best friends and I used to get these and skip afternoon class to go watch soccer games from the town deli. They are very simple, and way delicious.
Ingredients
1-2 chicken cutlets
Honey Mustard
Sliced Ham (cold cuts or homemade)
A hard roll
Mozzarella cheese (sliced or shredded)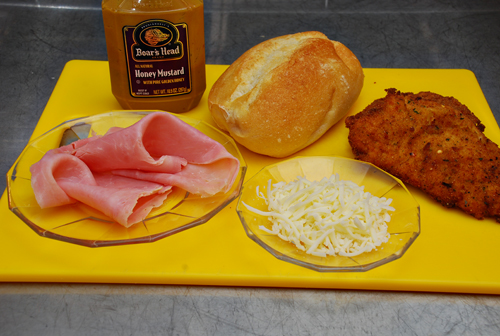 Method
Slice roll. Sprinkle cheese on top and broil until cheese is melted.
Remove the roll, spread with honey mustard, and add chicken cutlet and ham.
Simply cut your roll in half and stack on the ingredients- cheese on top. Don't add the honey mustard yet.
Place it on some foil and into the oven on Broil for about 3 minutes. Once the cheeses is nice and melted, take it out, squirt on some honey mustard…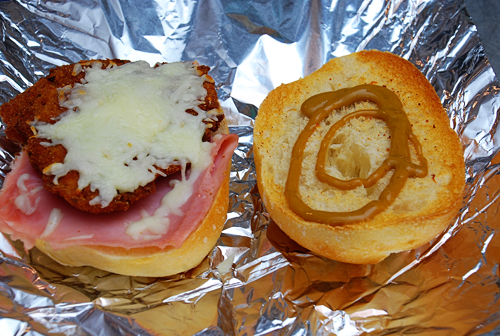 put the top on, and Voila! YUM!